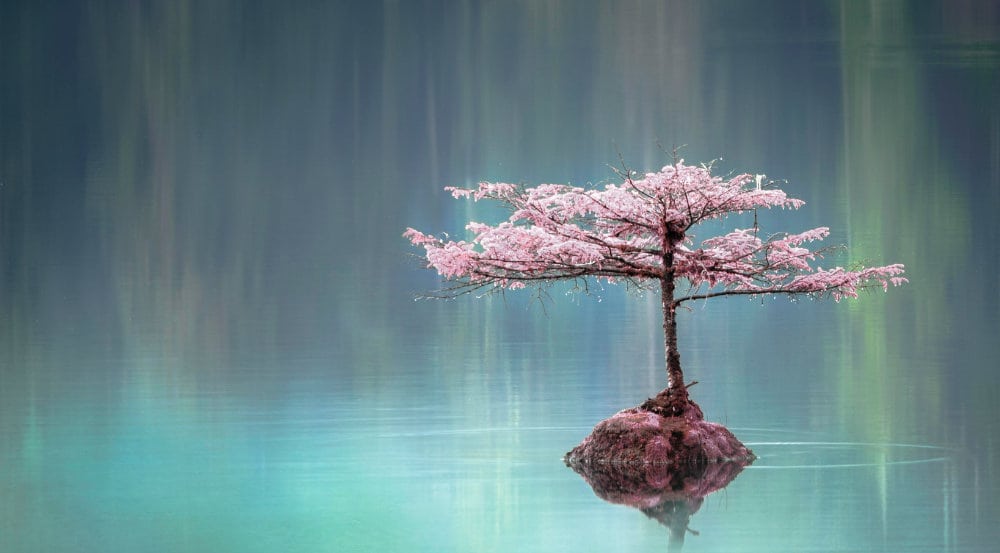 "Some changes look negative on the surface but you will soon realise that space is being created in your life for something new to emerge."

Eckhart Tolle
---
Hello and welcome. I am a Holistic Therapist with 23 years nursing experience in the NHS, most recently as an IBS Clinical Nurse Specialist. As such I have a special interest in IBS and also fatigue conditions such as burnout, CFS (chronic fatigue syndrome) ME (myalgic encephalomyelitis) and fibromyalgia. I have helped with problems such as anxiety, phobias, habits, emotional issues, low mood, confidence, recovering from illness and finding direction in life.
I offer a professional and friendly service that helps you let go of what you don't want, and move towards what you do. My approach is flexible depending on your needs, using a range of skills including Clinical Hypnotherapy, Emotional Freedom Techniques (EFT or Tapping) Reiki, Law of Attraction exercises, relaxation, guided imagery, health promotion understanding and support.
I have recently trained in Capacitar wellbeing practices, and can facilitate group or individual sessions that promote healing and recovery. See the Help Yourself page for more details.
At your first appointment, I will first seek to understand your situation, needs and desires and then work with the most appropriate approach and tools for your situation.
Our mind, body and emotions are all linked and constantly influence each other. We experience examples of this every day, like blushing when embarrassed, feeling your heart race when in love, nausea when anxious, or having a "gut feeling" that something is right or wrong. Symptoms are the body's way of sending us messages, we need to listen and look beneath the surface to find the cause. Mind-body therapies have a holistic approach to health and wellbeing that considers the whole of you, and supports every part, starting first from a place of acceptance of where you are, right now. Working with me will be a partnership, where you feel in control and at ease, helping you to move, change, recover and achieve your desires.
---
Summary of Service
I offer individual and group sessions primarily from my office in Heworth or Hull Road in York, but can accommodate requests for home visits or visits to a different venue (e.g. hospital/hospice) if needed at an extra cost for time and travel. Individual consultations can also be conducted using Skype thus reducing the need for long distance travel.
The length of therapy will depend completely on your needs. For some people treatment is quick, and for others more time is needed. Some people attend regularly for continued support and well deserved 'me time'. I try to keep my fees at an affordable rate to allow you the freedom to get what you want, rather than what you think you can afford. Of course, any change needs you to want to change. These therapies are not a magic wand, but rather, can give you the time and space to recover, help you let go of things that are holding you back, and support you wherever you want to go. If you are ready to heal, change, find a new perspective and go for it, then lets get going!
I can work with you on a wide range of physical, psychological, emotional, behavioural and life's issues. Examples of where these techniques can be useful are:
Irritable Bowel Syndrome, managing pain, letting go of anxiety and worry and feeling more calm and able to cope, feeling happier, managing or recovering from an illness, treatment or surgery, phobias, confidence, habits, stopping smoking, motivation, stress management, better sleep, healing traumatic memories, feeling stuck, living a more satisfying life, mind and body wellbeing, etc.
If you are unsure if these techniques would help you, just give me a ring.
Hours of work: 9am-3pm Monday-Friday Saturday 9-12md school term time only
---
Testimonials
"I have not smoked since our original session and this morning I completed my first half marathon. I also completed the York 10K one week ago. Again, thank you so much for your help, coming to you for help was one of the best decisions I ever made."

Sandra
"My Reiki sessions with Jo are giving me a lovely feeling of inner peace as the stresses and strains of life quickly melt away within the session. Reiki is such a gentle experience, which is both calming and energising, and leaves me feeling relaxed and refreshed. I also love the visual element, and my inner imagining of the colours of the chakras is wonderful. Reiki is working just as well for me online as in person, giving me a similar sense of the Reiki energy flowing from Jo towards myself."

Jane
"Jo has helped me to understand why I have carried certain negative thoughts & feelings and, with EFT and hypnotherapy, cleared blockages that were preventing me from moving forward. Talking to Jo is like having a conversation with your best friend. There is trust, patience, kindness and understanding. I don't know how she does what she does but it was exactly what I needed and will be forever grateful"

Emma